Imagining Justice
Cowell Core 80B
Prof. Colin Koopman

Syllabus
Cowell 80B – [section 3 class no. 21896]
Introduction to University Discourse: Imagining Justice
Class Meetings: Cowell 134 on Mo-We-Fr 11:00-12:10

Prof. Colin Koopman, Ph.D.
Office Hours: Cowell A101 on Mo+Fr 12.30-1.30p

Course Website: http://www.uoregon.edu/~koopman/courses_cowell_core.html (you're here!)
E-mail: cwkoopman@gmail.com


Books, Articles, and Other Course Materials

Texts Available at Baytree Bookstore:
Aeschylus. 458 B.C.. Oresteia. Trans. Meineck. Indianapolis: Hackett, 1998.
Baldwin, James. 1955. Notes of a Native Son. Boston: Beacon, 1955.
Beccaria, Cesare. 1764. On Crimes and Punishments. Ed. D. Young. Indianapolis: Hackett, 1986.
Hacker, Diana. 2008. A Pocket Style Manual. 5th ed. Boston: Bedford, 2007.
Satrapi, Marjane. 2003. Persepolis: The Story of a Childhood. New York: Pantheon, 2004.
Smith, Anna Deavere. 1994. Twilight: Los Angeles 1992. New York: Anchor, 1994.

Texts collected in Course Reader at Baytree (under editor's name: Shemek):
Aristotle. 350 B.C.. Nichomachean Ethics.
Davis, Angela. 2001. "Race, Gender, and Prison History."
Jefferson, Thomas. 1776. "Declaration of Independence."
King, Martin Luther, Jr.. 1963. "Letter from Birmingham Jail."
Plato. 399 B.C.. The Apology.
Stanton, Elizabeth Cady. 1848. "Declaration of Sentiments and Resolutions."

Text available (as excerpts) either through eRes or online:
Baldwin, James. 1961. Nobody Knows My Name: More Notes of a Native Son. New York: Dell, 1961.
Davis, Angela. 2003. Are Prisons Obsolete? New York: Seven Stories, 2003.
Emerson, Ralph Waldo. 1837. "The American Scholar." Available online.
Foucault, Michel. 1975. Discipline and Punish. New York: Vintage Books, 1991.
Kant, Immanuel. 1790. Science of Right. Trans. Hastie. Available online.
Kant, Immanuel. 1785. Groundwork for the Metaphysics of Morals. Trans. Bennett. Available online as pdf.
West, Cornel. 2004. Democracy Matters. New York: Penguin, 2004.
West, Cornel. 2003. "Commentary: Prison-Industrial Complex." Listen online at npr.org.


Schedule and Working Program

All screenings, presentations, and lectures meet in the Stevenson Event Center.
All other meetings in Cowell 134.

Class Introduction
Wednesday 9/24 -
9:30-11:00 Plenary Meeting Stevenson Event Center
Friday 9/26 -
11:00-12:10 Introductions

Justice Matters: Race, History, Society


Mon 9/29 -
BALDWIN, Notes of a Native Son (Part I: Chapters 1 & 2)
Wed 10/1 -
BALDWIN, Notes of a Native Son (Part II: Chapters 4 & 6)
Lecture 5 PM: Catherine Carlstroem on Baldwin, Smith, and the Body Politic
Fri 10/3 -
BALDWIN, Notes of a Native Son (Part III: Chapters 8 & 9)
BALDWIN, Nobody Knows My Name (Pt I: Chapter 1)
Mon 10/6 -
[Short Essay #1 due -- Baldwin Essay]
WEST, Democracy Matters, Chapter 1
Wed 10/8 -
WEST, Democracy Matters, Chapter 3
BALDWIN, "Notes for a Hypothetical Novel" (Nobody Knows My Name, Chapter 9)
EMERSON, "The American Scholar"
Screening 5 PM: Price of the Ticket
Fri 10/10 -
SMITH, Twilight (xvii-xvi, 1-83, 257-265)
Mon 10/13 -
SMITH, Twilight (84-198)
Wed 10/15 -
SMITH, Twilight (199-256)
Screening 5 PM: Twilight
Fri 10/17 -
[No class today due to Instructor Presentation in Pittsburgh]

Ancient Theories of Justice, Vengeance, and Law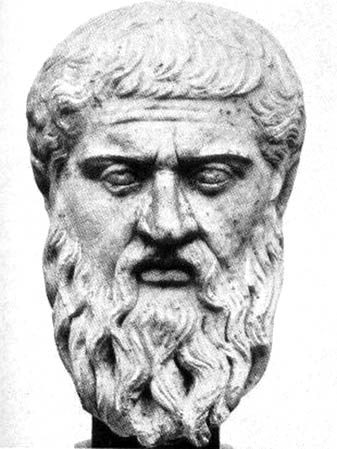 Mon 10/20 -
[Short Essay #2 due -- Smith and/or West Essay]
AESCHYLUS, Oresteia (Agamemnon)
Wed 10/22 -
AESCHYLUS, Oresteia (The Libation Bearers)
Presentation 5 PM: Derede Arthur on The Secrets to Success in College
Fri 10/24 -
AESCHYLUS, Oresteia (The Furies)
Mon 10/27 -
PLATO, Apology
Wed 10/29 -
ARISTOTLE, Nicomachean Ethics, Book V
Lecture 5 PM: Prof. Tom Walsh on Greek Justice
Fri 10/31 -
WEST, Democracy Matters, Chapters 1 & 7

Modern Theories of Justice, Law, and Punishment


Mon 11/3 -
[Short Essay #3 due -- Aeschylus/Plato/Aristotle Essay]
Library Research Skills Presentation, meet in McHenry 2353
Wed 11/5 -
U.S. Presidential Elections, in-class discussion
Presentation 5 PM: Sarah Rogerson & Danielle Niland on Winter Quarter regstration
Fri 11/7 -
FOUCAULT, Discipline and Punish, pp.3-31
Mon 11/10 -
FOUCAULT, Discipline and Punish, pp.198-225
Wed 11/12 -
BECCARIA, On Crimes and Punishments
Read Sections: I-II (general principles), III-V (consequences of these principles), VI-VII (the relation between crimes and punishments), VIII-XI (types of crimes), XII (purpose of punishment), XIII-XVI (trials), XXVII-XXIX (types of punishments), XL (on utility), XLI-XLVI (how to prevent crimes, note also the sections on Enlightenment knowledge and education), XLVII (conclusion)
Lecture 5 PM: Deanna Shemek on Enlightenment
Fri 11/14 -
KANT, The Science of Right (selections available online [approx. 3 pages])
KANT,Groundwork for Metaphysics of Morals (Chapter 1 [pp.5-13] of online pdf)
Mon 11/17 -
[Short Essay Revision and Notes for Expansion due - bring two copies]
BECCARIA and KANT in-class roundtable discussion
Wed 11/19 -
DAVIS, "Race, Gender, and Prison History"
Fri 11/21 -
DAVIS, Are Prisons Obsolete? (selections on eRes)
WEST, "Prison-Industrial Complex" on NPR radio show
(see also New York Times editorial "Prison Nation")

Justice Matters: Social and Cultural Change


Mon 11/24 -
[Research Paper Preparations due -- thesis + outline + bibliography]
SATRAPI, Persepolis, pp.1-61
Wed 11/26 -
WEST, Democracy Matters, Chapter 6
Fri 11/28 -
[No class due to Thanksgiving Holiday]
Mon 12/1 -
JEFFERSON, "Declaration of Independence"
STANTON, "Declaration of Sentiments and Resolutions"
KING, "Letter from Birmingham Jail"
SATRAPI, pp.62-117
Wed 12/3 -
SATRAPI, pp.118-153
Screening 5 PM: Persepolis
Fri 12/5 -
[Final Research Paper due in class and by email]



Assignments and Coursework

1) Participation & Attendance (20%): It is a basic understanding that you will attend class. You are also expected to participate in discussion whilst in class. This means not only contributing to discussions but doing so in a manner that engages your peers with respect and fairness. We will conduct together a number of in-class writing sessions, peer critique sessions, and other exercises for improving writing, research, and analytical skills. These activities will contribute to your participation grade.

2) Short Response Essays (30%): You will be expected to produce three short response essays (about 2 pages long, double-spaced, 12-point type) throughout the term as scheduled on the syllabus. You should offer a brief argumentative response to the readings: raise a question about the text, describe a tension you found within the text, resolve a problem presented in the text, offer an interpretation of the subject of the text. You should engage the text with intelligence while striving at all times to be as charitable as possible to the author under consideration. In writing your short essays you should consider that you will be expected to develop one into a longer final research essay.

3) Short Essay Revision (10%): You will be expected to revise one of your short essays of your choosing (see assignment [2]) in light of my feedback, in-class revision exercises, and (if you wish) additional class readings. You should revise this essay with a view to turning it into your final research paper (see assignments [4,5]). Toward that, you will turn in at this time both a revised essay (about 3 pages long) plus one page of notes for expanding this essay into a final research paper. I will offer feedback on your plan.

4) Research Paper Preparation (10%): There are three elements to this research preparation assignment: 1) a one-sentence thesis statement; 2) outline; 3) research bibliography. For this assignment you should think about how you can turn your revised short essay (see assignment [3]) into a much longer research essay. Toward this you will need to clearly identify a thesis statement based on your essay that you will want to defend at length in your final paper. You will also be expected to produce a brief outline of the final paper (this can be either a paragraph-long summary/abstract or it can be a more formal outline, whatever works best for you). Lastly, you will be expected to spend a little time in the library or online researching possible secondary sources that may be relevant to your chosen topic. You must provide bibliography references for three journal articles or book chapters relevant to your topic. We will discuss in class where you will want to look for these sources (Library Catalog, JSTOR, Project Muse, Philosopher's Index, etc.).

5) Final Research Paper (30%): Before the end of the quarter you will produce a final research paper about 8 pages in length. I expect that each of you will strive to produce a paper that you will be proud of -- which is to say a clearly-argued, well-written, and compelling paper which addresses a topic relevant to our course readings that is of interest and value to you. It is important that over the course of your first quarter you learn not only to produce good arguments, write strong papers, develop good research skills, but also that you learn to develop the skill of picking out interesting topics for your assignments. We will work on this together over the course of the quarter. If at any time you are unsatisfied with the possible topics that you can think of them come to my office hour (that's what they're for!).



[back to courses]
[back to home]
[blog] [email]