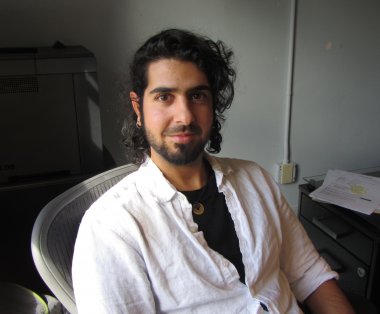 EUGENE, Ore. -- (Nov. 30, 2011) -- Distrust is the central motivating factor behind why religious people dislike atheists, according to a new study conducted by a team of psychologists at the University of British Columbia and University of Oregon.
"Where there are religious majorities -- that is, in most of the world -- atheists are among the least trusted people," said the study's lead author, Will M. Gervais, a psychology doctoral student at the University of British Columbia. "With more than half a billion atheists worldwide, this prejudice has the potential to affect a substantial number of people."
The reasons behind antagonism towards atheists have not been fully explored. This study -- published in Journal of Personality and Social Psychology -- provides a glimpse of the social psychological processes underlying anti-atheist sentiments.
"This antipathy is striking, as atheists are not a coherent, visible or powerful social group," said Gervais, whose co-authors were Ara Norenzayan, professor of psychology at UBC, and Azim Shariff, professor of psychology at the University of Oregon.
The researchers conducted a series of six studies with 350 American adults and 420 university students in Canada, posing a number of hypothetical questions and scenarios. In one study, participants found a description of an untrustworthy person to be more representative of atheists than of Christians, Muslims, gay men, feminists or Jewish people. Only rapists were distrusted to a comparable degree.
The researchers concluded that the religious believer's distrust -- rather than dislike or disgust -- was the central motivator of prejudice against atheists, adding that these studies offer important clues on how to combat this prejudice.
"Because anti-atheist prejudice is driven by distrust, the derogation against atheists seems to be confined to situations where trust is involved," Shariff said. "In situations where it doesn't matter whether or not the person you're interacting with needs to be trustworthy, it matters a lot less whether that person is a religious believer or not."
A motivation for the research was a Gallup poll that found that 45 percent of American respondents would vote for a qualified atheist president, Norenzayan said. That response was the lowest among several hypothetical minority candidates. Poll respondents rated atheists as the group that least agrees with their vision of America, and that they also would most disapprove of their children marrying an atheist.
Religious behaviors of others may provide important social cues for believers to follow, Norenzayan said.
"Outward displays of belief in God may be viewed as a proxy for trustworthiness, particularly by religious believers who think that people behave better if they feel that God is watching them," he said. "While atheists may see their disbelief as a private matter on a metaphysical issue, believers may consider atheists' absence of belief as a public threat to cooperation and honesty."
A question often raised, Shariff said, is: What are the attitudes of the atheists themselves?
"What we find is that unlike typical in-group vs. out-group phenomena -- like racism or nationalism -- nonbelievers do not end up trusting their own kind more," Shariff said. "While the degree to which someone's belief in God -- particularly the belief that being watched by this God makes people act better -- did affect the strength of people's distrust of atheists, those people who did not identify with a religion still tended to find believers to be more trustworthy. This makes sense both in terms of the mechanism we are suggesting underlies the effect -- people trusting those who fear supernatural punishment -- and in terms of atheists not being a strong and coherent in-group, in and of themselves."
About the University of Oregon
The University of Oregon is among the 108 institutions chosen from 4,633 U.S. universities for top-tier designation of "Very High Research Activity" in the 2010 Carnegie Classification of Institutions of Higher Education. The UO also is one of two Pacific Northwest members of the Association of American Universities.
Media Contacts: Basil Waugh, UBC Public Affairs, 604-822-2048, basil.waugh@ubc.ca; or Jim Barlow, director of science and research communications, 541-346-3481, jebarlow@uoregon.edu
Sources: Will M. Gervais, doctoral student, UBC Department of Psychology, 604-822-5626, will@psych.ubc.ca; and Azim F. Shariff, UO assistant professor of psychology, 541-346-4963, shariff@uoregon.edu