Study suggests that parents should use a 'first language' of food that has less fat, salt and sugar.
EUGENE, Ore. — (July 2, 2014) — What parents feed their children early on is vitally important to developing their food preferences and reducing their risks for obesity, says a University of Oregon researcher.
In a paper in the journal Appetite, researchers found that how well young children can link different food items with specific brands as they are learning about food is an indicator that weight issues are brewing. The two-study project, conducted at a large Head Start preschool program, also suggests that regular exercising fails to offset undesired food choices.
"It doesn't take long for children to figure out what they like and don't like, something that can stick with them their entire lives," said lead author T. Bettina Cornwell, the UO's Edwin E. and June Woldt Cone Professor of Marketing in the Lundquist College of Business.
"Our two studies in this research support thinking that children have a 'first language' of food that is hard to change," she said. "When a preschooler's first language is replete with branded foods that are high in sugar, salt and fat, it is linked in both studies to being overweight or obese. Unhealthy childhood weight then sets a hard-to-change trajectory to a lifetime of fighting off obesity."
The two studies tested children on their knowledge of brands and ability to identify items, shown to them with pictures, that originated from specific fast-food restaurants, breakfast cereals, candy, chips and carbonated soft drinks. The first study involved 69 children (34 boys, 35 girls) and one parent per child; the second included 75 children (40 boys, 35 girls) and one parent per child. All the children were 3-5 years old. Researchers also recorded age-appropriate and gender-specific measures of BMI for all the children.
"The results varied, which is a good thing," said co-author Anna McAlister, a professor of advertising and public relations at Michigan State University, in a news release issued by MSU. "Some kids knew very little about the brands while others knew them exceptionally well."
However, McAlister added: "We found the relationship between brand knowledge and BMI to be quite robust. The kids who know most about these brands have higher BMIs."
The research team, which also included school nurse Nancy Polmear-Swendris, found that group exercise in the first study somewhat canceled out the negative effects of higher familiarity with unhealthy food. However, that finding was not be duplicated in the second study. The inconsistency, said McAlister and Cornwell, indicates that physical activity is not a cure-all in fixing childhood obesity.
Parents and caregivers should recognize such patterns and provide foods with reduced levels of sugar, salt and fat that tend to shape children's taste preferences, Cornwell said.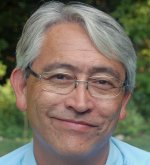 John S. Allen, a research fellow in the Dornsife Cognitive Neuroscience Imaging Center and Brain and Creativity Institute at the University of Southern California proposed the idea of treating food as a language, Cornwell said. In his "theory of food" published in 2012 in the American Journal of Human Biology, Allen said that diets within families and cultures, over time, form neural networks and influence cognition. Normal diets, he argued, are like first languages "in that they are acquired without overt teaching" and difficult to alter after a critical period in children's development.
"Cornwell's study shows that even though everyone agrees that the early childhood food environment influences food preferences and health outcomes, we still don't know that much about that environment in today's world," Allen wrote in an email. "Her team's demonstration of a link between brand awareness and obesity in children provides us with a marker to help identify young children who may be at risk for developing an unhealthy theory of food."
About the University of Oregon
The University of Oregon is among the 108 institutions chosen from 4,633 U.S. universities for top-tier designation of "Very High Research Activity" in the 2010 Carnegie Classification of Institutions of Higher Education. The UO also is one of two Pacific Northwest members of the Association of American Universities.

Media Contact: Jim Barlow, director of science and research communications, 541-346-3481, jebarlow@uoregon.edu
Sources: T. Bettina Cornwell, Edwin E. & June Woldt Cone Professor of Marketing and director of research for the Warsaw Sports Marketing Center, 541-346-8241, tbc@uoregon.edu; and Anna R. McAlister, assistant professor in Michigan State's Department of Advertising and Public Relations, 517-355-6666, annamc@msu.edu.
Additional Links:
Follow UO Science on Facebook: http://www.facebook.com/UniversityOfOregonScience
UO Science on Twitter: http://twitter.com/UO_RIGE
More UO Science/Research News: http://uoresearch.uoregon.edu
Note: The University of Oregon is equipped with an on-campus television studio with a point-of-origin Vyvx connection, which provides broadcast-quality video to networks worldwide via fiber optic network. In addition, there is video access to satellite uplink, and audio access to an ISDN codec for broadcast-quality radio interviews.