The 2012 Summer Institute in American Philosophy
At the University of Oregon
July 16-21, 2012
---
Overview & Schedule | Seminars | Keynotes | CFP | Advance Readings | Registration
---
Summer Institute Overview
The Summer Institute in American Philosophy is designed for faculty members and advanced graduate and postdoctoral students in philosophy and related disciplines interested in research and study in the American philosophic tradition. The program is centered around three discussion-intensive plenary seminars concerning central problem areas, figures, and themes in the tradition. Each of these features a panel of distinguished experts and consists of multiple sessions on subsequent days. A pair of keynote addresses by Charlene Haddock Seigfried will enrich our discussions. There will also be a good number of more traditional conference-style sessions which will include paper presentations and works-in-progress meetings.

Housing is available on campus in one of the UO residence halls and nearby at one of local inns or hotels. The program includes time away from sessions to visit the Oregon coast, hike to hot springs in the nearby Cascade mountains, or to enjoy Willamette Valley wine tasting.

The finalized conference schedule is now available.

Panel Seminar Sessions
(Re)reading Dewey
A series of three sessions, the first of which will be focused on re-reading John Dewey in conversation with Jane Addams, and the second and third of which will be focused on Dewey's recently-discovered and newly-published book Unmodern Philosophy and Modern Philosophy.


(Re)reading Dewey's Unmodern Philosophy and Modern Philosophy. After being the topic of speculation for seventy years, John Dewey's missing manuscript on modern philosophy has been rediscovered and is available as of May 25th, 2012 from Southern Illinois University Press. In this text, Dewey traced a genealogy of (un)modern, epistemological philosophy from its Greek-Medieval roots to the realism, idealism and positivism of his contemporaries and offered his own account of what a truly modern approach to knowing would entail. Phillip Deen, the editor of the manuscript, will discuss the history and rediscovery of the manuscript and Dewey's own historical approach. Thomas Alexander and Larry Hickman will then share their own insights into the meaning of this new Dewey text.


(Re)reading Dewey with Addams. There are significant overlaps between Addams and Dewey in their moral philosophies and theories of politics. However, Addams's activism contributes several critical nuances that are less apparent in Dewey's theorizing. This panel will bring Addams and Dewey into conversation with the aim of interrogating some of these aspects. Marilyn Fischer will look at the pragmatist reconstruction of politics Addams's articulated in a series of essays defending the compromises she made at the Progressive Party Convention in 1912, and that Dewey presented in 1927 in The Public and Its Problems. Amrita Banerjee discusses Dewey's and Addams's commitment to the role of imagination and intelligence in moral philosophy and accounts of moral agency.

This seminar will include Larry Hickman (SIU Carbondale, Dewey Center and Philosophy), Tom Alexander (SIU Carbondale, Philosophy), Phillip Deen (Wellesley College, Philosophy), Marilyn Fischer (University of Dayton, Philosophy), and Amrita Banerjee (Oregon State University, Philosophy).

See the advance reading list for this seminar.
Critical Pragmatism & Insurrectionist Philosophy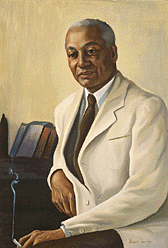 Alain Locke's philosophy of Critical Pragmatism will be explored, particularly his value theory, and used as an introduction to both Locke's philosophy and dimensions of Harris's Insurrectionist Ethics. Locke's Critical Pragmatism is best studied as Locke's philosophy, not a variant of Dewey's or James's pragmatism. Locke's authorship of critical pragmatism is rooted in the integration of Austrian value theory, the philosophy of race, James's pluralism and "critical temper" forged on the anvil of struggle against racism, colonialism, provincialism and absolutism. It is decidedly a resistance tradition. The first session will be an introduction to Lockean value theory by Carter and Harris. The second session will be an introduction to Harris's insurrectionism by McBride. The third session will be a presentation and discussion by Harris of key conceptions in his insurrectionist and critical philosophy (including advocacy aesthetics, subterranean deconstruction, sophisticated cruelty, anabsolute, universal human liberation).

This seminar will be led by Leonard Harris (Purdue University, Philosophy), Lee McBride (College of Wooster, Philosophy), and Jacoby Carter (John Jay College of Criminal Justice, CUNY, Philosophy).

See the advance reading list for this seminar.
Crossing Disciplines: Pragmatism in Political Philosophy and Political Science
Since pragmatism's earliest iterations in the writings of such thinkers and activists as William James, John Dewey, Jane Addams, and W.E.B. Du Bois, pragmatists have always straddled a variety of disciplinary perspectives.
This provokes a number of critical questions concerning pragmatism's simultaneous influence in and impact upon the academic research formations gravitating around political science and philosophy. These questions are critical not only for our understanding of the classical pragmatists but also for our understanding of our selves and what we do as political scientists or philosophers (or philosophical political scientists or social scientific philosopehrs). This panel brings together a diversity of perspectives in contemporary philosophy and political science to interrogate these questions and open up fresh terrain concerning the fecundity of pragmatism for 'crossing disciplines'.

This seminar will be led by Chris Ansell (Political Science, Berkeley) and Gerry Berk (Political Science, University of Oregon). (We are sorry to report that Melvin Rogers cannot be present for the conference.)

See the advance reading list for this seminar.
Keynote Session with Charlene Haddock Seigfried
Professor Emerita of Philosophy, Purdue University

Two Lectures on Jane Addams and the Social Self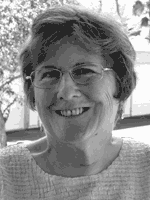 Charlene Haddock Seigfried is Professor Emerita of Philosophy at Purdue University. Prof. Seigfried is the author of the groundbreaking book Pragmatism and Feminism: Reweaving the Social Fabric (1996) which announced the important and inspiring program of putting philosophical pragmatism into touch with not only problems of contemporary feminist philosophy but also the feminist roots of pragmatism itself. Seigfried is also author of two influential books on William James, editor of Feminist Interpretations of John Dewey (2002), and author of introductions to two works by Jane Addams published in the critical University of Illinois Press editions.

Prof. Seigfried will deliver a two-part talk. The first lecture will be titled "Claiming Authority: Jane Addams Constructs a Social Self" (Monday July 16th in the evening). The second lecture will be "The Social Self in Addams's Prefaces and Introductions" (Thursday July 19th in the late morning).


CALL FOR ABSTRACTS (closed as of Monday April 16, 2012 deadline)

A number of Traditional Papers, Books-In-Progress, & Dissertations-In-Progress Presentations are presented at SIAP every year, solicited through a competitive application process. Please email for details on submissions for next year's event.
Registration, Graduate Student Funding, and Further Information
REGISTRATION. To register for attendance please fill out the Institute registration form. On-campus housing options are also available as per information on the registration form.

TRAVEL INFORMATION. Travel information is available on the registration form. Additional information is available via the University of Oregon website.

GRADUATE TRAVEL FUNDING. We have a limited number of travel grants available to graduates at the conference. Priority will be given to graduates who are presenting their work. These grants are generously funded by the Society for the Advancement of American Philosophy. The Graduate Travel Grant Application deadline was April 16, 2012.

FURTHER INFORMATION. For more information about Eugene and Lane County, Oregon, see Travel Lane County. The Oregon Bach Festival typically runs from late June through early July. The world-famous hippie-fest The Oregon Country Fair is typically held in early July.

For more information about the conference please contact one of the Summer Institute organizers: Colin Koopman (University of Oregon) and Scott Pratt (University of Oregon). See also our SIAP Color Brochure.


Sponsors
The Summer Institute in American Philosophy is made possible by generous sponsorship from the Society for the Advancement of American Philosophy and the Department of Philosophy at the University of Oregon.