Fault maps of Oregon
By Robert Langridge, now of the USGS--formerly a Ph.D. student at the University of Oregon.
---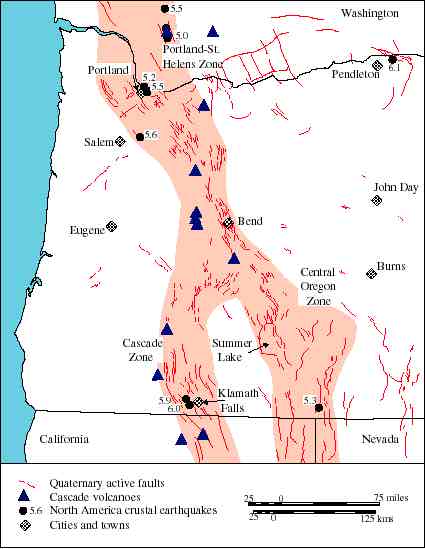 Quaternary fault map of the western half of Oregon, southern Washington, and northern California and Nevada, with historic macro-seismicity of the North American Plate with Magnitude. The behind-arc Cascade and Central Oregon Zones and Portland-St. Helens Zone of Pezzopane (1993) are highlighted.
---------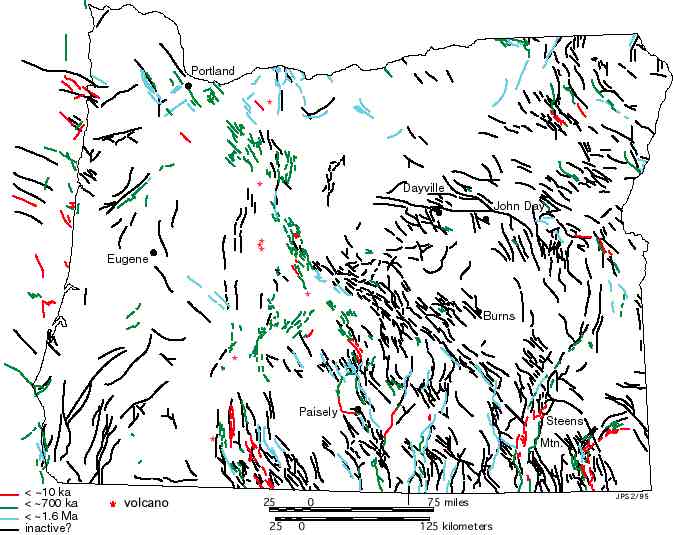 Fault map of Oregon
Note here that faults are shown in different colors. The red ones are most recently active (younger than 10,000 years); green are younger than 700 ka; blue are younger thatn 1.6 Ma; black are older than 1.6 Ma--but still probably younger than about 5 Ma.