In Memory of Sophie Kate Elliott, 11th June 1985 – 9th January 2008.
<![if !supportEmptyParas]> <![endif]>
<![if !vml]>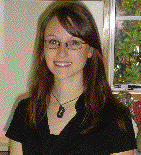 <![endif]>
In February 2007, I taught an upper level seminar, Topics in Microeconomics, at the University of Otago in Dunedin, New Zealand. Sophie Elliott was one of my four students.
Back in Oregon, I received Sophie's scholarly term paper,"Why measure inequality? A discussion of the concept of equality" by email. It was easily the best essay on inequality I have ever read.
I told Sophie and her Department that the paper should be published. Sophie and I exchanged a few emails after that. She was kind and personable, and on the brink of an exciting career which was to have begun at the New Zealand Treasury in mid-January 2008.
And then I learned of Sophie's death. She was stabbed to death in her own bedroom on January 9th 2008, her mother Lesley trying in vain to get through the locked door.
In her term paper, Sophie examined the contrasting viewpoints and analyses of a dozen of the main thinkers, philosophers and economists, who are today concerned with equity as a fundamental value in society. She defined equity, explained its links with equality, and skilfully interplayed the thoughts of the main actors, indicating at many points, gently but firmly, what she herself believed. I found all this stunningly to-the-point, thoughtful and mature.
I am pleased to say that Sophie's paper has been published, in the July 2009 issue of the Oxford-based academic journal Oxonomics.
I have felt Sophie's loss in both a professional and a personal way. There was something magical about her - everybody who knew her felt it. And then, this awful tragedy. Rest in peace, Sophie.
Peter Lambert, Eugene, July 2009