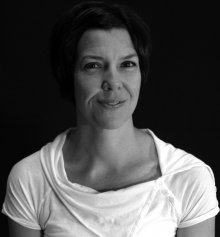 EUGENE, Ore. -- (Dec. 15, 2010) -- University of Oregon biologist Jessica Green is among 12 Senior Fellows for 2011 named by TED, a non-profit organization devoted to Ideas Worth Spreading. Also selected were 19 members of the 2011 Fellows class.
Green, an engineer turned biologist and professor in the UO's Center for Ecology and Evolutionary Biology, was a member of the 2010 Fellows class, from which the 2011 Senior Fellows were chosen. She will serve as a Senior Fellow through 2013.
The TED Fellows program picks innovators from around the world and brings them to the TED stage to raise international awareness of their remarkable work. TED is an acronym for Technology, Entertainment and Design, which began in 1984 as a four-day conference.
All TED Fellows will participate in 2011's annual TED Conference in Long Beach, Calif., as well as a two-day pre-conference event where they collaborate with their peers and deliver their own TEDTalks. They also participate actively in the TED community throughout year.
Green has drawn international attention for her work in microbial diversity. Noted in TED's announcement was her current project in which she and a cross-disciplinary UO team will be exploring the biota of indoor air. That work was launched officially in August thanks to a $1.8 million grant from the New York City-based Alfred P. Sloan Foundation. The grant established the UO-based Biology and the Built Environment Center.